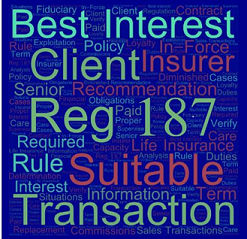 As of August 1, 2019, all NY agents who sell annuities will need to complete general annuity training prior to selling any annuities in NY. This training is IN ADDITION to the already required company specific training.
While multiple carriers have sent out information regarding this, we have found that the instructions from Ameritas were the most complete and understandable.
This course is lengthy and you will need to set aside time to do it. It must be done by the end of the month or before you are able to discuss or sell annuities in NY. In addition, you will be able to get 5 CE credits toward your license renewal. Andrea Graham from our office is a monitor and you can contact her at agraham@e-upstate.net or 585-273-8530 ext 3012 to arrange this.
If you sell any annuities in your practice, please don't delay. If you have any questions, you can contact me directly at lcasper@e-upstate.net or give me a call at 585-273-8530 ext 3003. Don't be left out. Get your training done today!