About Upstate
Andrew Kalinowski, founder and President of Upstate Special Risk Services, entered the insurance industry in 1969 first as a producer and then as a home office representative and general agent. Determining that the future of our business would be to serve the independent producer and institutional account, he created Upstate in 1974. Since that time, Andy and his team have been at the leading edge of brokerage services always looking for ways to improve the products and services that we make available to our business partners. In 1982, seeing that adding a securities business would enhance our ability to serve the community, he co-founded LifeMark Securities Corp as a national, full service broker dealer. Recently, we added an RIA and fee based financial planning program to our suite of services. Today, we are able to meet the challenges of our industry and support the varying business models that exist today. Andy is always available to discuss your business goals and you can reach him by
e-mail
or by phone at +1 (800) 828-4415 ext. 3001. We look forward to serving you.
Beliefs
Our focus and responsibility is to build strong client relationships where we represent your interests in a way that distinguishes you from your competitors.
We understand that your business is our business and your success translates into our own. When we work with you, we bring years of experience to help you navigate toward the best possible outcome for your clients.
We believe in win-win partnerships. Business relationships need to work for everyone, or it won't work for anyone.
Features and Benefits
We will always act in your best interest as well as that of your clients to bring about the best possible solution to the situation presented.
We will provide expert, competent support in every area of our business. This includes underwriting, case design and marketing.
Our compensation structure is fair and transparent and our expense allowance agreement will clearly state what you can expect from working with us.
We will always pay out renewals and full street commissions on all products we wholesale.
The Upstate Advantage
The strong relationships that we have developed and maintain with our agents is the biggest difference when you work with Upstate. We care about your business and are flexible and adaptive to provide the type of support that makes the most sense for your particular business model.
We are not a one size fits all brokerage firm, but take the time to listen and learn about the type of practice you have so that we can partner with you to help you grow your business.
Integrated Financial Services Platform
You are aware of our Insurance brokerage resources. Now, explore our integrated financial services platform expanding our insurance based business model to include our sister Broker Dealer, Corporate RIA and fee based financial planning organization.
This structure allows you to expand yet consolidate your business. It's simply a better way of giving you access to multiple platforms to serve the needs of your clients with efficiency and access to traditional advisory and financial planning solutions.
Want to know more? E-mail Andy Kalinowski or call him at +1 (800) 828-4415 ext. 3001 for a confidential consultation and take your business to the next level.
LifeMark Securities Corp.
Attn: Andrew J. Kalinowski, CEO
400 West Metro Financial Center
Rochester, New York 14623
Phone: +1 (800) 291-7570
Fax: (585) 272-7170
Email: info@e-upstate.net
Broker Dealer
Co-founded by Andy Kalinowski and Vince Micciche in 1982, LifeMark first and foremost recognizes and understands the autonomy of an Independent Financial Services Professional. The Independent Representative plays a vital role in financial services that cannot be provided by large broker/dealers. We honor and respect the need for flexibility and product offerings, and provide access to over 100 insurance and mutual fund companies. This allows our representatives to serve their clients' ever changing needs.
Corporate RIA
LifeMark's Corporate RIA Program provides advisers with the institutional power and flexibility needed to develop an advisory practice. We offer a top-tier menu of fee-based options, complete operational support, with fair and transparent client pricing.
Our advisory program provides strategies ranging from a sophisticated global allocation to innovative alternative investment approaches.
Our lineup of strategic partners include institutional and alternative managers such as: Goldman Sachs, State Street Global Advisors, Symmetry Partners, New Frontier Advisors, JP Morgan, Genworth Financial and Morningstar, to name a few...
Investment allocations within the advisory program utilize mutual funds, ETF's, and individual equities.
Program Benefits
Benefits of the LifeMark Corporate RIA Program include:
World Class investment managers,
Avoiding client billing and back office headaches,
Improved adviser time management and operation efficiency, and
Assistance transitioning to a fee-based practice.
We are committed to offering solid, well-respected Third Party Managers of the highest caliber.
To learn more about the opportunities available through LifeMark's RIA Program, email Andy Kalinowski or call him at 800-828-4415 ext. 3001 for a confidential consultation
Financial Planning
Many advisers realize that the overall success of their professional practice depends on the ability to deliver objective and personalized financial planning services. LifeMark Securities, through the utilization of advanced financial planning software provides our advisers with just that ability.
Leveraging sophisticated technology and a comprehensive approach, advisers can provide deeper insights to solving client's most challenging issues. Individual plans are based on a client's specific and unique circumstance, addressing a single concern or the most complex planning issues.
For more information, contact Andy Kalinowski by e-mail or by calling 800-828-4415 ext. 3001.
Insurance
Even with regard to fixed insurance, LifeMark respects the need for flexibility in product offerings and provides access to numerous insurance products, underwriting expertise, creative case design, marketing support, and education to the independent agent community.
As an independent broker/dealer, LifeMark recognizes its representatives' autonomy to place traditional fixed business with whatever agency they choose, but still provides them with the opportunity to process this business if it is their desire.
For more information on how LifeMark can help you process traditional insurance products, contact your supervising principal directly or email info@e-upstate.net.
Meet Our Team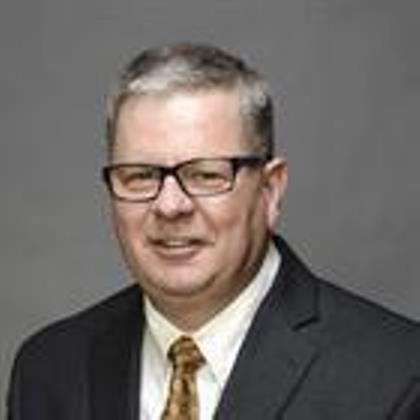 Andrew J. Kalinowski
CEO and Registered Principal
Andrew J. Kalinowski
CEO and Registered Principal
In 1974 Andy Kalinowski founded Upstate Special Risk Services as a full service general brokerage agency, providing creative insurance products, underwriting expertise, marketing support and education. As President and CEO of Upstate Special Risk Services, Andy has led the company in marketing, strategic planning and business growth. For over forty-five years Andy has served the industry in various roles. In 1983 LifeMark Securities Corporation was founded, based on Andy's clear understanding of the business needs of the independent broker. LifeMark Securities is a national broker-dealer servicing independent financial services professionals in major population centers throughout the United States. In 1985 Andy founded the Diversified Marketing Group (DMG), one of the nation's first life insurance IMOs. In 1993 Andy was also instrumental in forming LifeMark Associates, a national insurance consulting firm and, soon thereafter, LifeMark Partners, a national marketing organization of which Upstate Special Risk Services was a charter member. Upstate is currently a member of the Diversified Marketing Group where Andy is currently the President. Andy's leadership and commitment to excellence is evident as he continues to serve our industry in executive capacities. Throughout Andy's professional career, he has served as an officer or director of many insurance organizations, including NAIFA Rochester, NAIFA New York State, NAILBA and the IAFP, in addition to serving on the Board of Directors of a major life insurance company. As past President of NAIFA New York State, Andy continues working to further the best interests of the institutions of life and health insurance, and to the professionals working in those industries. Andy's expertise is widely recognized throughout the industry. He has worked with NAIFA – National on its professional development committees, and is published in numerous insurance and financial journals. He also serves periodically as an expert witness on insurance and securities litigations. Outside of work responsibilities, Andy and his wife Karen enjoy spending time with their children and grandchildren, participating in various outdoor activities such as boating, horse training, fishing and motorcycling. He also enjoys playing with his dog Loki, and maintains an extensive collection of exotic tropical fish. Andy welcomes your call! +1 (585) 273-8530 (x3001) andyk@e-upstate.net
Liz Casper
Managing Director and Supervising Principal
Liz entered the financial services industry as a life agent for National Life of Vermont in 1996 after a career as a paralegal. In 1998, she joined Upstate Special Risk Services as a brokerage manager and over the years has moved into the role of managing director and supervising principal of our LifeMark Securities OSJ office. In addition to attending State University of NY (SUNY) Empire State, she has obtained her chartered life underwriter and chartered financial consultant's designations through the American College, as well as her Series 6, 63, 7, 24, 65 and 51 licenses. Her current responsibilities include business development, website management and marketing, and overseeing the activities of our branch's registered reps. Liz is the mother of three grown children and is grandmother to Brian Patrick. When she isn't working, she enjoys spending time with her family, playing the piano, reading, gardening and knitting. +1 (585) 273-8530 (x3003) lcasper@e-upstate.net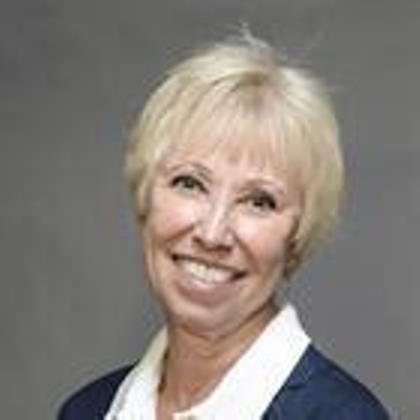 Andrea Graham
Long Term Care Specialist
Andrea Graham
Long Term Care Specialist
Andrea has been the Long Term Care Specialist for Upstate, since 1996. Prior to joining Upstate, she was a sales representative for Finger Lakes LTC Company, ( now MedAmerica), a subsidiary of Excellus, Blue Cross & Blue Shield. Her responsibilities are focused on helping financial services professionals determine and satisfy the needs of their clients as it relates to LTC insurance coverage. This activity includes meetings and telephone conferences with agents, planners, clients, client advisors and family members. She is often called on to conduct presentations to groups ranging from the Estate Planning Council of Rochester to meetings organized by planning and investing firms for their clients. Andrea received her BA from SUNY, Albany. She is active in the Rochester chapter of the Association of Insurance & Financial Advisors, and the Financial Planning Association. As a Certified Continuing Education instructor with the NYS Insurance Department, she has presented CE courses at the NYS LTC Form, the FPA and RAIFA, in addition to Upstate's schedule of programs throughout the state. She is a certified LUTCF instructor and has been certified by the NYS Partnership for LTCI to discuss and market "Partnership" policies to consumers. Andrea lives in Farmington, NY with her husband and has one daughter and one grandson. She loves to travel as often as possible! +1 (585) 273-8530 (x3012) agraham@e-upstate.net